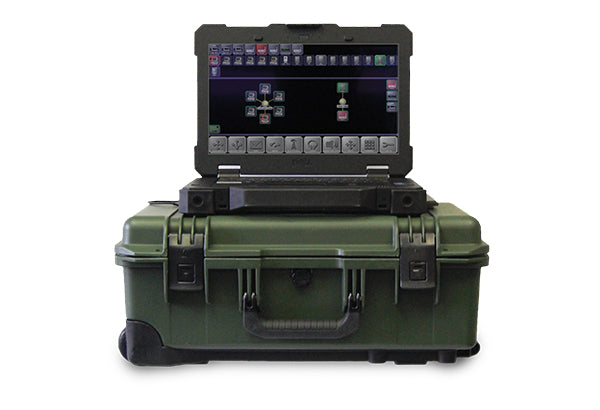 CODAN RIOS
The Codan RIOS provides interoperability between any communications devices, including radios, smartphones, satellite phones, computers and so on. RIOS is the solution for users with different devices from different brands and different communication devices. With the RIOS you get communications from anywhere in the world. The back panel on the case gives you an easy and quick setup of the radio control interfaces and other devices. This very good looking item is ruggedized as well. You can easily take RIOS with you because of the wheels on the case.
Key features:
Any device interoperability
Portable or rack mount headquarters system
Quick interface access
Robust tactical design
Delivered with all needed cables and accessories
Eight-port tactical interoperability unit
Includes RIOS gateway controller software application on a ruggedized laptop with touchscreen
The Codan RIOS is available in black and green colors.
Black is for the professional market
Green is for the tactical market